PAOLO SACCHETTI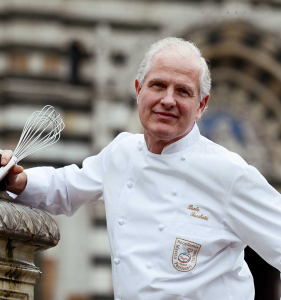 A nearly-above-fifty-year-old man named Paolo Sacchetti has already built much of the world he longed for with committment and enthusiasm.
From his laboratory in the city centre, he does his best to satisfy the foodiest. Indeed, being the vice-president of AMPI (Accademia Pasticceri Italiani), he feels the responsibility to ensure the constant improvement of Bakery in our country.
He stays loyal to his past and as an incorrigible young glutton ( when he used to take advantage of the need to taste pastries in order to eat even 25 a day), no day passes for him without studying the traditional recipes of his territory.